This post is by Phil Crossley, Business Development Director at Teleperformance UK.
I'm looking forward to the Retail Week CX Summit and Awards later this month. It's one of the biggest annual events for those involved in retail in the UK and offers a great chance to hear what people are saying and thinking about the industry.
One of the opening keynotes looks really interesting. James Daunt, the CEO of Waterstones will be talking about how his business has completely turned around from being a struggling book retailer to becoming a retailer with great customer retention and revenue growth.
This is a particularly interesting example because book retailing has been under pressure for a long time. I can remember the launch and growth of Amazon back in the 1990s. During the tech bubble of the late 90s it really felt like there was no future for book retailers – the online market was the future.
Since then, the growth of e-readers has created a new market where many readers just bypass book retailers completely and download content direct to their devices. It's great for companies such as Amazon, because they built an ecosystem of content to support their Kindle reader, but what about the more traditional bookstore in the High Street?
What they have found is that not every customer wants to shop online all of the time and not every customer wants to read e-books. The market is not binary because many customers will sometimes shop online and sometimes shop in-store and likewise, many customers use a mix of traditional books and e-books. The online and e-book revolution has not destroyed the traditional experience of browsing a bookstore and picking out a few titles you might not have searched for on a website.
And this is the key message that I expect James Daunt to be talking about. Even if one type of experience – such as online – is technically better, there is nothing that can replace the customer experience. If customers visit Waterstones and find great staff recommendations, well presented shelves, and authors at in-store events, then the experience becomes central to the relationship between the customer and bookstore – not just the content being sold.
Bookstores have been challenged with wave after wave of innovation for the past two decades now. If they find that they can drive business success by placing the customer experience at the heart of their strategy then I'm sure any retailer can replicate that success.
What do you think of customer-centricity as a strategy for renewed retail success? Leave a comment here and do let me know if you plan to be at Retail Week. You can get in touch via my LinkedIn.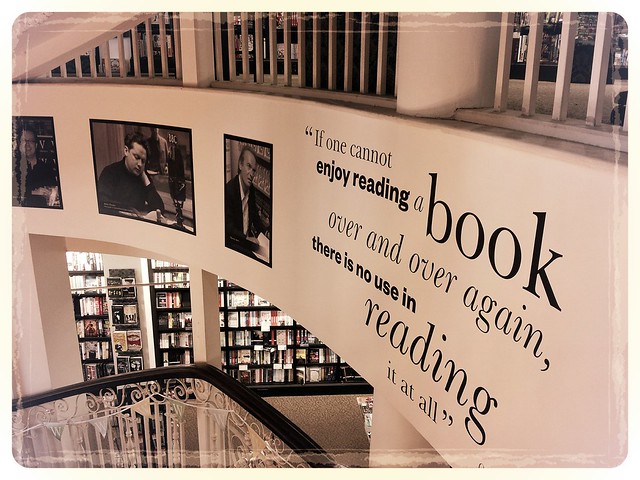 //embedr.flickr.com/assets/client-code.js
Photo by Sian licensed under Creative Commons.